ROUTE
ÖDLI
The green trail "ÖDLI" is ideal to enjoy the Dolomites in all their beauty. ÖDLI means EYES in the Ladin language and it is with their own eyes that taking the easiest of the Bike Beats trails, bikers will have the opportunity to admire the magnificent scenery.


DOWNLOAD ÖDLI TRAIL GPX
DOWNLOAD ODLINA LINE GPX
The green trail extends along the right slope of the Piz Sorega for a total length of 1,460 m and an altitude difference of 142 m. Perfect for bikers of all levels, including less experience bikers, the ÖDLI is a flow country mountain biking trail. Slightly wider than trails normally used for enduro and downhill mountain biking, flow trails allow bikers to keep going downhill without any interruption thanks to waves and berms without any protruding roots or rocks.
The Ödli trail includes some exciting north shore sections to avoid swampy or too difficult areas. The last section goes through the dense woods of the "Bosch dl guardian" (Guardian's wood), immersed in the intense pleasant scent of nature, and then joins the blue trail "Avëna" until destination.

To offer you the opportunity to relive the experience of the descent and make it unforgettable, the trail includes a special point with photographic equipment which will take a picture of you as you change direction from one bend to another. You can then admire your feats and download the picture on the screen of the terminal located near the start of the Piz Sorega cable car line at the bottom of the valley.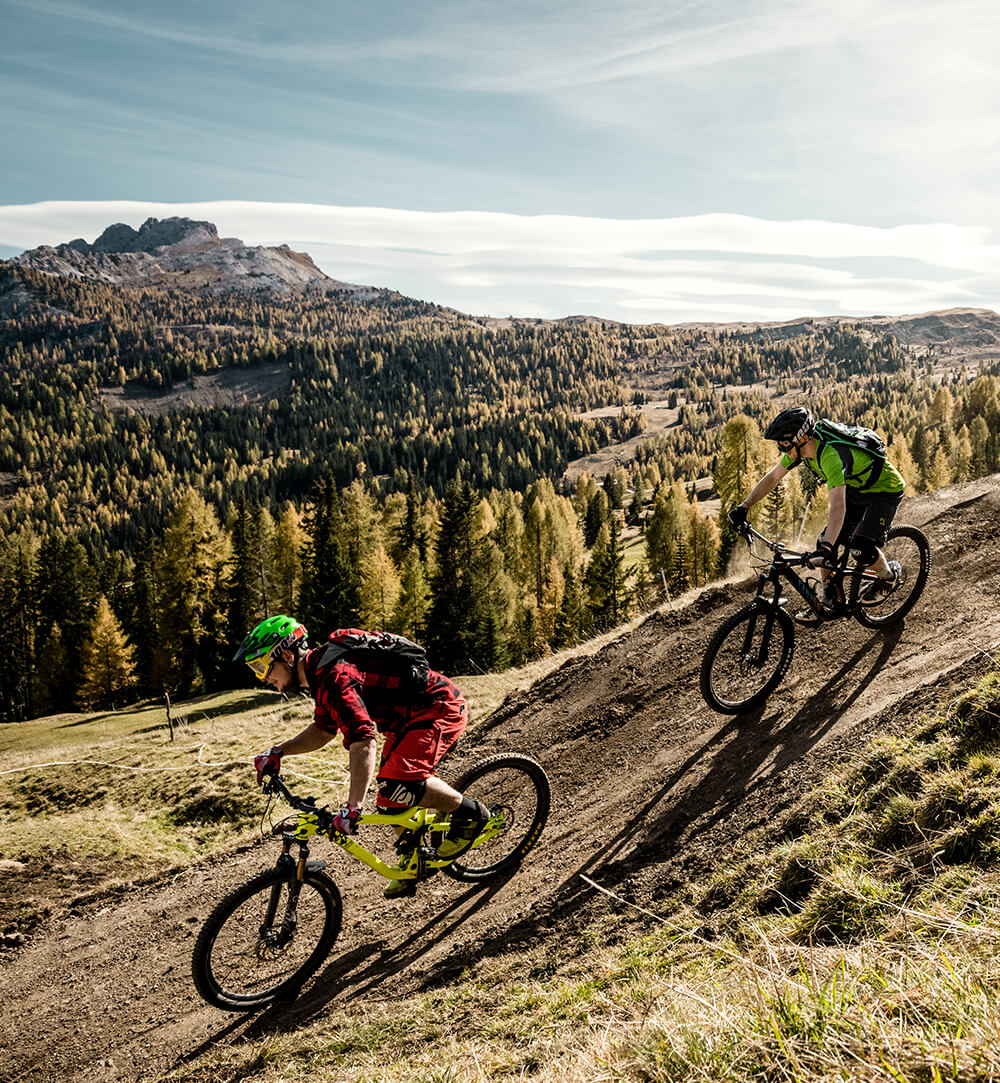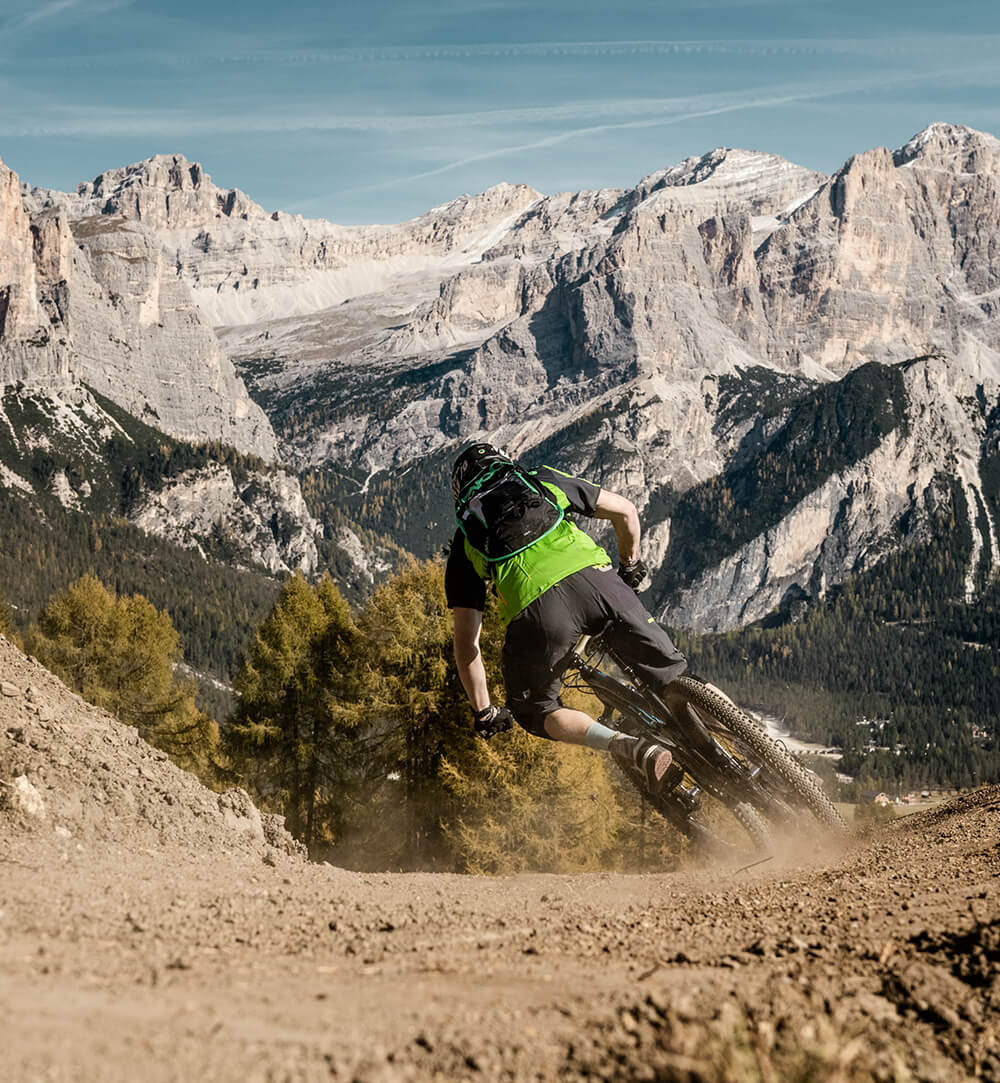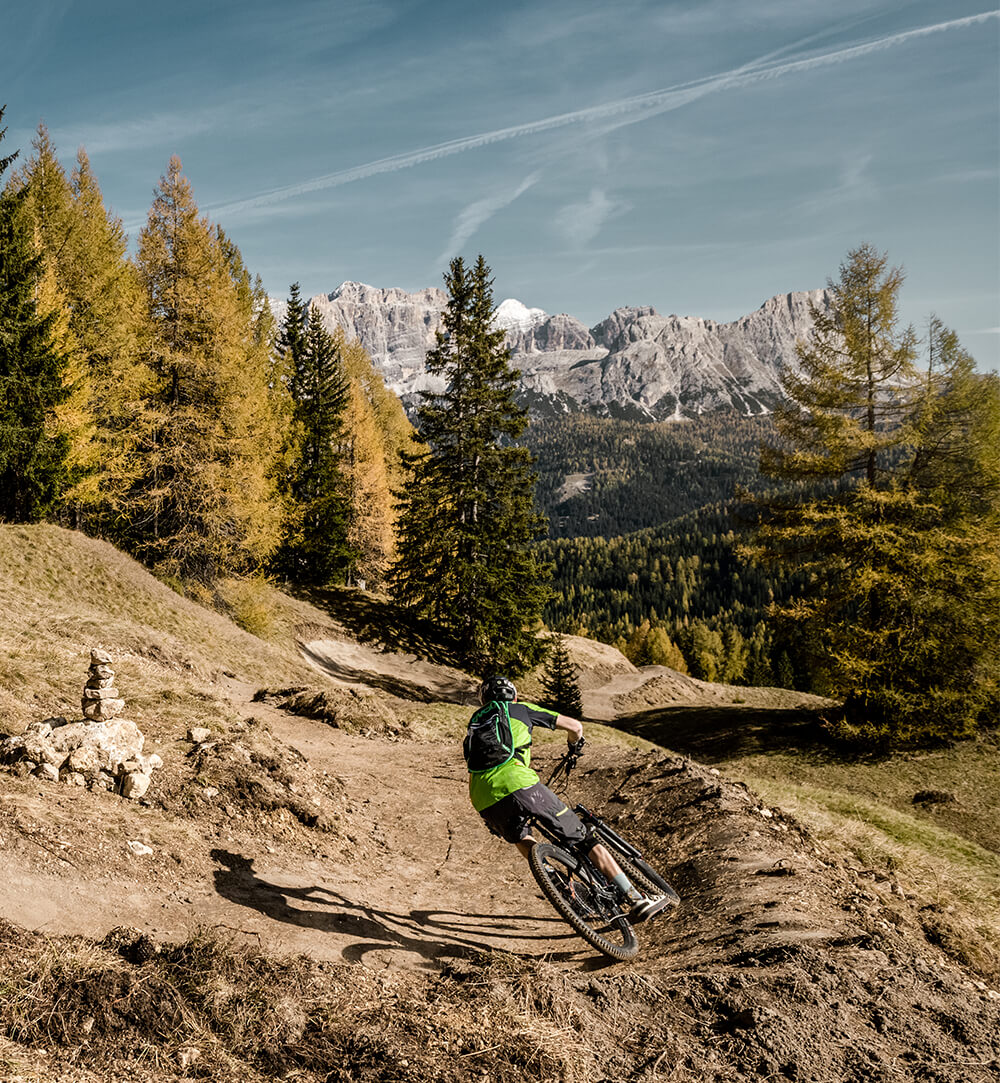 ÖDLI
LEAVING THE TRAIL AT THE END OF THE GREEN TRAIL
Although we recommend against it, it is possible to leave the Ödli trail to avoid the blue trail "Avëna". Just before you would take the Avëna trail at the end of the Ödli trail, keep your right and follow the forest road downhill until the end on the road called "Trù dla liösa Foram". This dirt road will take you to the start point of the Piz Sorega cable car. Albeit it is possible to leave the Bike Beats trails, we recommend against it as the road pavement can be very slippery. The Bike Beats trails have been purposely designed for bikes to ensure the best grip between tyres and soil and are much safer.